Rolex whose market price is soaring! Why not reward yourself for your hard work by getting the rare Daytona Cosmograph Ref.116520?
・I want a Daytona, but are you worried about buying a current model or a discontinued model?
・Do you want a watch with good resale value, but can't decide which one is right for you?
・Are you having trouble deciding where to invest your cash?
Even if you want to buy the current model at a fixed price, it is difficult to buy it at a boutique, and the discontinued model has undergone minor changes depending on the number of years it has been manufactured, so it is not clear which individual you are aiming for!
Even if you search for the Daytona on the market at second-hand watch shops, it can be difficult to find the perfect one if you are unsure of its condition.
Recommended for you! Would you like to get a random number deadstock of Rolex's long-selling model Ref.116520 and solve all your problems?

Click here for a list of related articles on Rolex



[What is Rolex]
Rolex, the world's most well-known champion with a trademark crown mark! A Swiss luxury watch brand that continues to produce world-class collections that continue to produce the finest collections while combining outstanding and extraordinary advanced technology with exquisite trends that have been standardized for many years. !
Popular flagship models such as the Daytona, Submariner, and GMT-Master are known to be very difficult to purchase at boutiques because the number of units produced each year is very small. There are many fans who look for the used market and get it at a premium price range.
I really want to buy it at a fixed price! With that thought in mind, no matter how many years you go through boutiques, the chances of getting one are very small. The word "Daytona Marathon" was coined to describe this scene.

This time, from Rolex, which has made the world so popular, we will approach the charm of the long-selling model Cosmograph Daytona Ref .
[Very popular! Top 4 reasons why 116520 is chosen! ]
1. Discontinued charm of "not being produced anymore"
Daytona
Ref.116520

, a long-selling model that continued to be manufactured while repeating minor changes for

16

years until the latest Daytona

Ref.116500LN

was released at Baselworld in

2016

!

One

of the simple reasons why fans reach out

is the regret that the same design will not be manufactured twice in the future

.


2. Gentle on your wallet! In-house manufactured movement

C

al.4130
Compared to El Primero's Cal.4030 , which was installed in Ref.16520 , the chronograph movement Cal.4130 , which Rolex developed in-house over the course of about six years , is a "completed chronograph movement." The internal design and functionality are extremely excellent! Chronograph needle skipping, which has been a problem for users in the past, has been drastically reduced, and efficiency and accuracy have improved.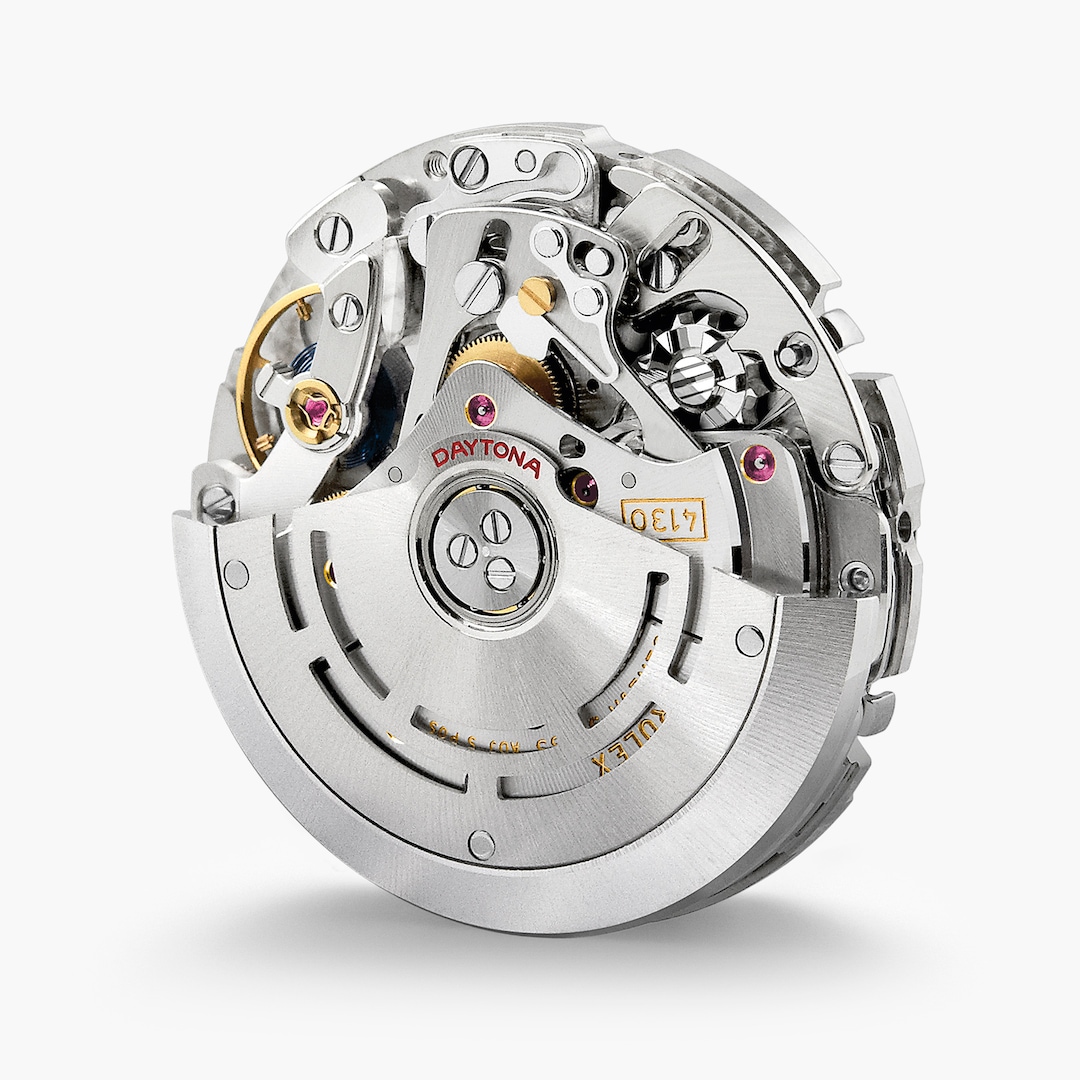 Source: ROLEX (HP) Cal.4130
URL: https://www.rolex.com/ja/watches/cosmograph-daytona.html


3. Straight away, I wish I had it! Functional aspect that realized
The Ref.16520
has a power reserve function of about
52
hours, while
the Ref.116520
has a power reserve of about 72 hours!
Furthermore, the clasp part of the buckle has also been
changed to an easy link mechanism
, making it easier to make fine adjustments.
Easy link function (before adjustment)
Easy link extended (after adjustment)
The dial indexes and hands
are also larger and thicker, maintaining higher legibility than Ref.16520.

Dial of Ref.16520
The indexes and hands of Ref.116520 are large and thick, and the design has changed! The design and placement of the small seconds has also been changed.
4. You can't taste it with Ref.116500LN! Attractive stainless steel glitter bezel
The Ref.
116500LN
released in
2016
has been changed to a ceramic bezel that has excellent corrosion resistance and is resistant to scratches and discoloration. The cool finish of the ceramic bezel is all the rage, but the stainless steel material of ref.
116520
is second to none.
The elegant glare is still very popular!
There are many fans who say that they like the shiny bezel design that can be seen from the sleeve of the jacket.
Stainless steel bezel of reference 116520
Ceramic bezel of Ref.116500LN


5. Rolex watch prices soar! The charm of Rolex, not just current products!

From around November 2020 , the market price of wristwatches began to rise gradually, and from mid- January 2021 , the price soared at once, and the current Daytona became a hot topic! Affected by this, the market prices of collections other than the current Daytona and models that have been discontinued so far are all rising. Among them, Daytona Ref.116520 is a model that attracts attention! I would like to get an individual in good condition now.



Source: Price dot com
https://kakaku.com/item/K0000866568/pricehistory/


[Buyer's recommendation! Find a random number of dead stock with high rarity value! ]
A rare piece that is hard to find on the used market, a dead stock item! It is one of the unused items that buyers who are active at the forefront want so much that they want it so much that they buy it immediately when they find it.

Among the dead stock items, the aim is timepieces with random serial numbers manufactured after 2010 !
Random numbers refer to serial numbers manufactured after 2010 , with alphanumeric characters arranged randomly.

The reason for aiming for random numbers is that the value of the long-selling model Ref.116520 , which has undergone numerous minor changes , tends to increase as it approaches the final form . (For more information, check out "Attractiveness of minor changes by model year"! Currently in preparation)
Rare dead stock product wrapped in film


[Coco is important! 3 random minor changes that you can't overlook]
Among the random numbers, there are three points that you should keep an eye out for!
1. Are there two adjustment pieces on the bracelet on the 6 o'clock side?
In 2012 , the bracelet specifications changed, and one adjustment piece was added to the bracelet on the 6 o'clock side . This makes it suitable for slim wrists.

Added two adjustment frames
2. Has the luminous paint been changed to Chromalight?
In 2013, the luminous paint used for the hands and indexes changed from Luminova, which glows green, to Chromalight, which glows blue, developed in-house .
In-house luminous paint Chromalight
3. Is the middle plate of the buckle mirror-finished or sand-processed?
The final minor change is that in 2015 , the middle plate of the buckle was changed from sand processing to mirror finish . It is very rare because the number of production is small.
mirror finish detail
If you know the points above, you can get a rough idea of ​​the manufacturing year of the random number, even if the warranty at the time of purchase does not show the date.
The point that gives the high price in Reference 116520 is the unused product in the final form
. By all means, please use it as a reference when checking the second-hand watch market!
The timepiece introduced this time is a dead stock product with a high rarity value that is hard to find on the used market , and it is close to the final form of 2015 , with minor changes to the adjustment links and luminous paint that cannot be overlooked as a random number. It is a rare individual .
*The individual we are introducing today has a sandblasted buckle design.

Sandblasted (satin) buckle

As a discontinued deadstock model recommended for those who want a Daytona among Rolex, one of the attractions is the price range that is easier to purchase than the current product!
The good resale value and the glittering bezel, which is different from the ceramic bezel of the current product, are details unique to the discontinued model. Why don't you become a different person by wearing a long-selling model full of charm?
If you're interested, check it out now! ! Click here for details.



"ROLEX official website"

https://www.rolex.com/en
[Source]
"ROLEX official website"
URL: https://www.rolex.com/ja/watches/cosmograph-daytona.html
"price dot com"
https://kakaku.com/item/K0000866568/pricehistory/