Superlative brand "Cartier" brilliant history and immortal masterpiece Panthère
Do you want to wear a women's watch that you can wear anywhere and use it for a long time?
Do you want a watch with a sophisticated design that you can pass down to your beloved daughter in the future?
Are you thinking of giving your beloved partner a gift that expresses your warm feelings?

There is a ladies' watch that is perfect for you. Let's find your favorite design!

This time, we will deliver two parts: Part 1, which unravels the history of Cartier and Panthère, and Part 2, which introduces the appeal of Panthère by comparing the 1980s and new collections by age!
[History of Cartier]

As one of

the world's top 5 jewelers

,

Cartier is a top-notch brand that everyone around the world knows!

As a luxury jeweler that attracts women around the world, it has developed a wide range of highly designed jewelry collections, watches, sunglasses, accessories, etc., and continues to be loved by royalty, businessmen, and Hollywood stars around the world, regardless of age or gender. brand.



Founded in 1847

and has a long history, the founder is jeweler

Louis-Francois Cartier.

After inheriting a small jewelry store in Paris, France, from his master, he opened a maison

at No. 5, Rue Neuve des Petits Champs,

near the residence of the Duke of Orléans, a French royal family. open!

The elegant jewelry

created from

his excellent discerning eyes

,

sophisticated jewelry processing skills

, and French aesthetic sense quickly

fascinate royalty and aristocrats who attend social circles

.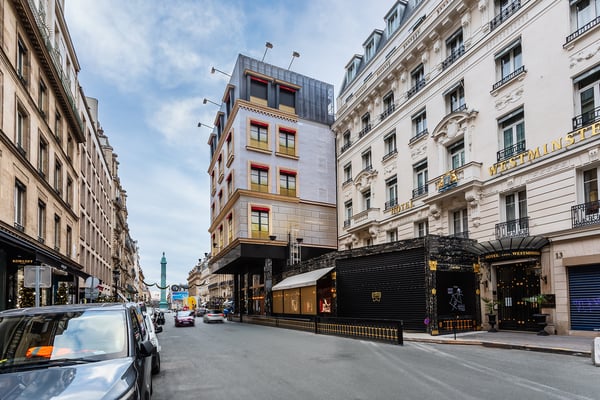 Source: Cartier "Boutique Paris Main Store"



Speaking of Paris at that time, epidemics were rampant due to poor urban hygiene, but during the Second Empire of Napoleon III, which began in 1852,

a large-scale urban development project was implemented!

Over the course of 17 years, the devastated city of Paris will be transformed into a city that attracts the world. The reborn city of Paris returned to the Belle Epoque era as

the world's most gorgeous and gorgeous paradise of dreams,

and royalty, artists, and industrial kings from all over the world visited Paris to see

the city of flowers

.

The Cartier family has their eyes on it. It has moved twice to the center of Paris,

near the Opéra Garnier

, and will serve royalty and aristocrats from all over the world. Rumors of the company spread quickly, and less than 12 years after its founding, it received orders for Haute Joyeux (custom-made)

directly from Empress Eugenie of Napoleon III, who

is

famous as a central figure in society

!

The company quickly established a solid position as a jeweler authorized by the French royal family, and with this as a turning point, enthusiastic upper-class customers were born one after another in

16 countries around the world,

including European countries and the former Russian Empire.

In the 1900s, it had bases in major countries around the world, such as London, England and New York

,

USA. (Jeweler of Kings and King of Jewelers)"

, highly praised the company's achievements!

By

1939

, the company was blessed with the benefits of being an authorized

royal purveyor jeweler

in 15 countries around the world, building an unshakable position for the company.


[Mr. Rui, the third generation with foresight]

Among the members of the Cartier family, the third-generation head of the Cartier family

, Louis Cartier,

who is the grandson of the founder

,

is

a masterful manager

who created challenging

and tasteful works

with an eye on the next generation . In 1900

, he was the first

in the world

to

use platinum in jewelry

.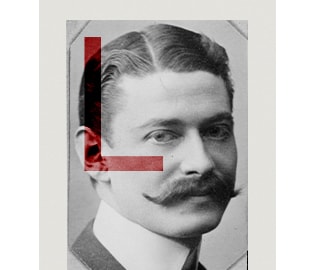 Source: Cartier "Pantère Louis Cartier in alphabetical order"



Among them,

based on

the so-called 18th century

neoclassical

design,

platinum was finished in a lace-like finish and

diamonds were arranged in a beautiful arrangement. The revolutionary design, later known as

Garland Style

,

attracted royal families around the world

as his unique and sophisticated design.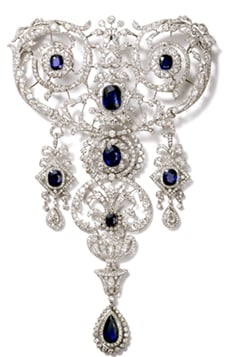 Source: Cartier "Brand Garland Style"

His extraordinary talent is not limited to jewelry, but he is also involved in the development of men's

cigarette cases

,

lighters

, and

wristwatches

. Developed

the world's first wristwatch,

Santos, after receiving a request from his friend, aviator

Alberto Santos-Dumont,

who is a king of the Brazilian industry, saying, "I want a watch that I can see without taking my hands off the pilot during flight."
For the movement, we are particular about not only the design but also the performance, such as adopting the caliber of

LeCoultre (the predecessor of the current Jaeger-LeCoultre) led by our friend Edmond Jaeger

.

In addition, Mr. Louis is also a person who has carved his name in history as

a pioneer who created the next generation Art Deco style

. At that time, in Europe,

the Art Nouveau style (new art)

with plant and animal motifs was the mainstream,

influenced

by the art activity Japonism inspired by Japanese ukiyo-e, and he

was active in World War I.

Inspired by

tanks

, we have developed a watch

tank LC

with a motif of linear symmetrical beauty

that is characteristic of Art Deco style

!
His pioneering and daring design, which was one of the first to break away from the Art Nouveau style, and the development of items including men's wristwatches, became an opportunity to win not only female customers but also male customers.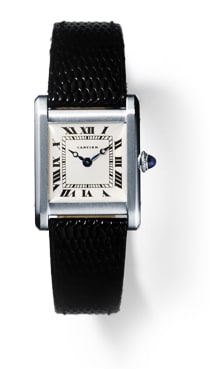 Source: Cartier "Maison Handed Down Tradition Collection Tank LC"

[Mr. Louis and Panthère]
Panthère is the company's icon.

The word and design, which means leopard in French,

are now engraved on a wide range of collections such as jewelry, bags, and watches as a symbol of Cartier.

Panthère was first introduced to the world in 1914.

A bracelet watch with onyx and diamonds set like a leopard pattern

.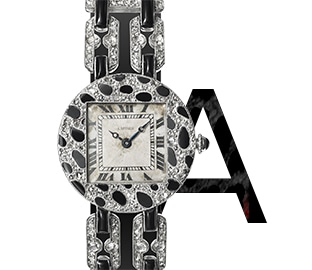 Source: Cartier "Pantère

Onyx

in Alphabet"



At the same time that the world was paying attention to

his wild ferocity and sophisticated design

, Mr. Louis met a Belgian female designer through an acquaintance's introduction. Unusually at that time, women's fashion favoring fur, elegant blue eyes, slim appearance. While possessing a dignified and supple demeanor, she is like a leopard with a greedy activeness and self-reliance to survive in a harsh world.

The person

whom Mr. Louis nicknamed

Panthère

was Jeanne Toussaint

, the Queen of Haute Joyeux, who later

became world-famous as

the chief executive of the Cartier High Jewelery division.

Mr. Louis, who saw Mr. Jeanne's high-sense personality earlier than anyone else

,

was selected as a designer as a member of Maison around 1920!

Since then, he is said to have shared with Jeanne all of Louis's vision and knowledge of jewelry.


Source: Cartier "Pantère

Jeanne Toussaint

in Alphabet"



"

The meeting between Jeanne and Panthère was destined

," said Louis, "and

this

freedom, vibrant prosperity

and transition to Les Années Folles, a modern style that occurred during the Great Depression. As

a mirror that reflects the figures of women living in these turbulent times

,

there is no better masterpiece than the Panthère

,

and Jeanne, the symbol of the times,

will turn the Cartier icon into a Panthère."

Having built a deep trust that goes beyond business, both were conscious of marriage, but not only Louis, but also Jeanne, who had gained tremendous trust from the Cartier family, met opposition from the family due to differences in family backgrounds, and the marriage did not go ahead. give up. As business partners, each other is the driving force of the company, and the shape of love is famous as an anecdote that they have devoted their lives to the remarkable development of the company.


[Pantère loved from all over the world]

Jeanne, who was appointed chief jeweler in 1933

, stepped on the idea that the Art Nouveau style would return from the Art Deco style, and

added Panthère as the company's icon to many collections of jewelry, bags, and watches. . His stylish design full of individuality is a masterpiece that nailed fashion leaders, royalty, and big celebrities of the time!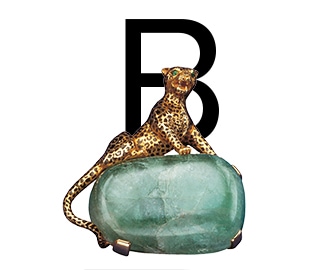 Source: Cartier "Pantère in alphabetical order Emerald brooch for the Duchess of Windsor"


As a symbol of a proud woman , Ms. Jeanne continued to gift the world with sophisticated gems full of wild beauty that instantly captivated the viewer until she passed away in 1970. Two world wars that left a big scar on history have passed, and today women can live dignified lives with freedom and independence. Jeanne's supple panthère, which symbolizes Jeanne, continues to receive tremendous support from women all over the world throughout the ages.

Well, in the second part, we will fully deliver the charm of Panthère divided by age.
Do not miss it!

If you're interested, check it out now! ! Learn more here .
* Shopping loan no interest rate campaign in progress!
【Related article】
・If it's a Cartier watch [Panthenol] Thoroughly dissect the differences and charms by age!
[Reference source]
・Source: CARTIER official website